Deposit and Selection Process
Below is our Deposit and Selection Process. If you're looking for pricing on puppies, please contact us.
We require a $200.00 deposit to reserve your puppy. If we currently do not have puppies available, your name will go on a general waiting list for either an F1, F1B Mini Goldendoodle, or for a Mini Bernedoodle. As new litters are born and we reach your name on the list, you will be asked to commit to a puppy from the new litter or to defer to a later litter. Deposits are nonrefundable.
Please use the BuyNow Paypal buttons or Venmo for making deposits. If you do not have a Paypal account, you can fund the transaction with a credit card, using the BuyNow buttons.  If you prefer to send us a personal check for the deposit, that is fine also.
The puppy selection order is based on the order that deposits were received. The balance due is payable when you pick up the puppy or in the case of air shipped puppies, 10 days in advance of shipment.
We accept personal checks, Venmo, and cash for the balance due. Paypal is an option for the balance due but you must add 3% for the commission that Paypal deducts.
Please make personal checks out to:
Whispering Pines Puppies
2938 310th St
Hull, IA 51239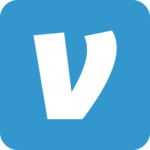 @Glenn-Kooima
When the puppies are 5-6 weeks old we post a round of individual pictures, followed by the last 3 digits of their micro chip number for identification.
At this point the selection process begins. We follow the order that deposits were received. Most people make their selections based on the pictures and perhaps some input from us. We do welcome customers to come for a personal visit to select their puppy. However, we ask that they arrive in a timely manner so we can keep the process moving. Visits are by appointment only.
As particular puppies are selected, we mark them "SOLD". We then place the buyers last name near the puppy's pictures and remove that name from the deposit list.
The selection of puppies needs to occur prior to the "Ready for new homes" date listed at the top of the page, rather on the day of pick up.