F1B Mini Goldendoodles Ginger and Bo
Mother: Ginger
Father: Bo
Birth Date: October 3
Ready for new homes: November 28
Estimated mature weight: 15-20 pounds.
Ginger's pups will all be claimed by people with deposits on our waiting list. We are expecting other litters to be born the end of October and ready for new homes just in time for Christmas.  We are accepting deposits and putting them on our general waiting list.
Males
1. A. Galdi Ankeny IA
2. R. Allington Lincoln NE
Females
1. M. Swenson Sioux Falls SD
2. T. McKeown Brookings SD
3. R. Niesant Spearfish SD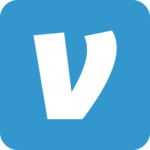 @Glenn-Kooima